Protein-Porridge für Schokoholics [sponsored]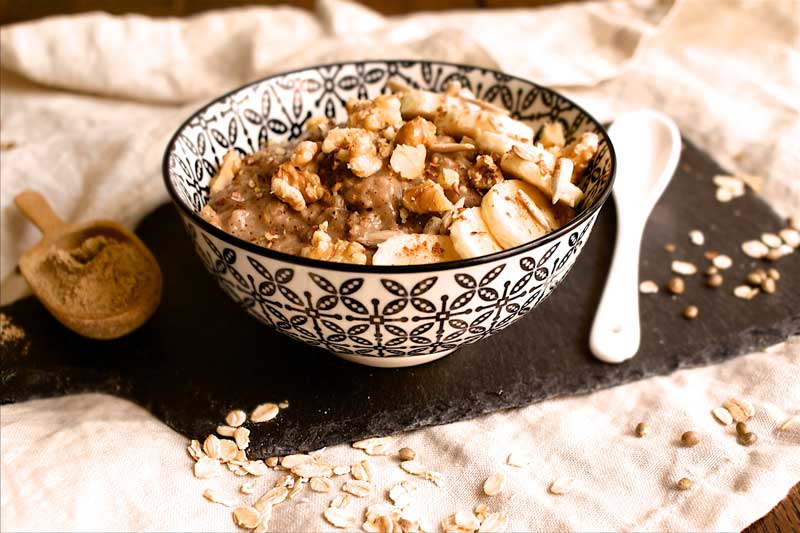 Wenn ich Sonntagmorgen tatsächlich meinen Allerwertesten hochbekomme und ins Fitnessstudio gehe, dann gibts als Belohnung Schokolade zum Frühstück. Naja, fast. Man will ja die ganze Arbeit nicht ...
weiterlesen
Buchweizen-Granola mit Kokos und Kakao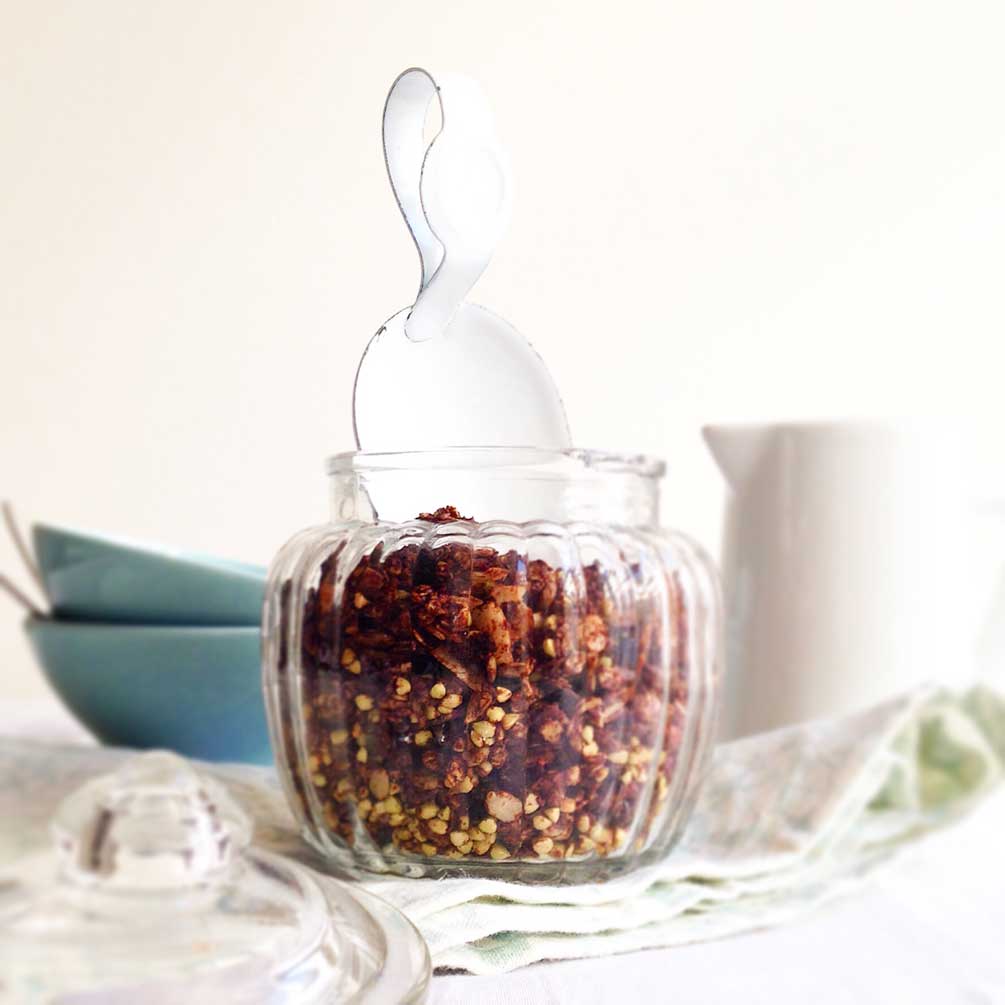 Love is in the air! And hate too!! Die alljährlich Frage "Would you be my Valentine?" erntet nämlich nicht nur schmachtendes Seufzen, sondern auch exzessives Augenrollen. Für mich persönlich ...
weiterlesen