Buchweizen-Granola mit Kokos und Kakao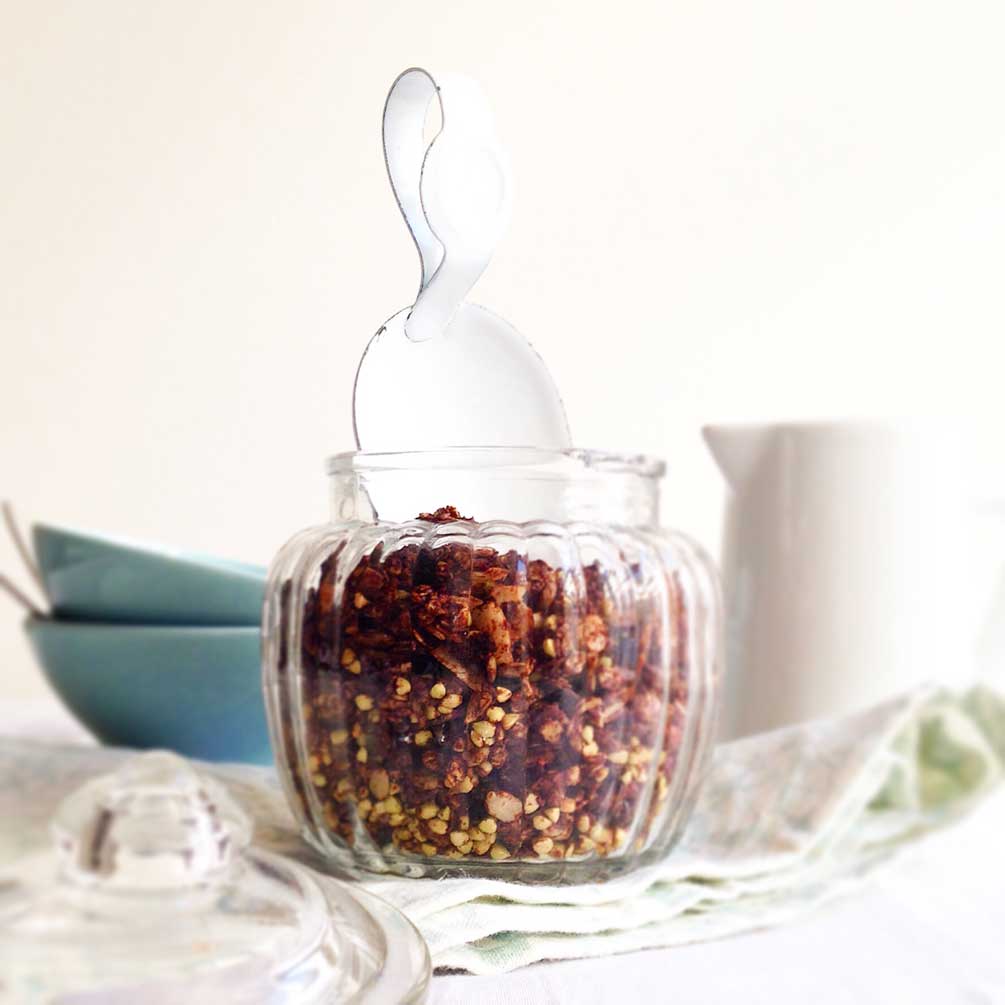 Love is in the air! And hate too!! Die alljährlich Frage "Would you be my Valentine?" erntet nämlich nicht nur schmachtendes Seufzen, sondern auch exzessives Augenrollen. Für mich persönlich ...
weiterlesen
Bircher Müsli mit Buchweizen und Açai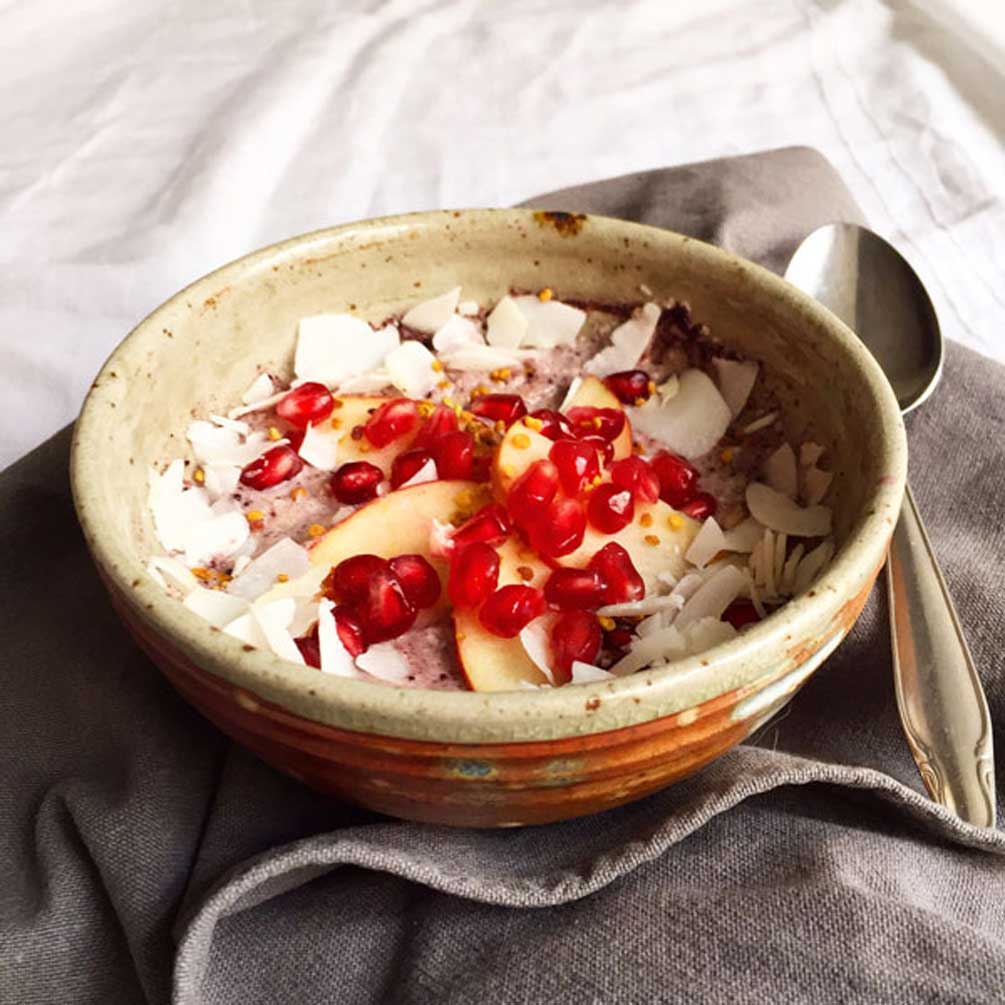 Im letzten Beitrag hab' ich euch einige Food-Trends für das kommende Jahr vorgestellt. Darunter die Açai-Beeren, die von den einen nur als das nächste neue Hipster Food, von anderen als DAS neue ...
weiterlesen
Chili sin carne con RIESS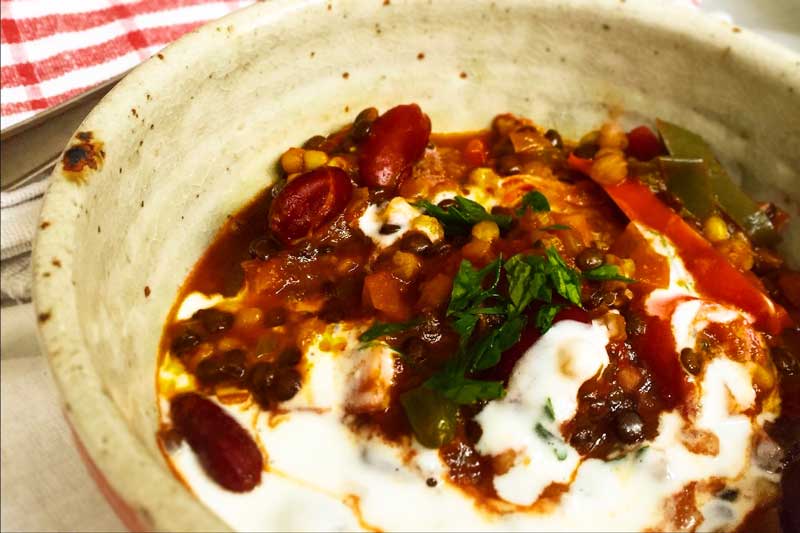 Hat man sich schon lange – riiichtig lange – einen Aromapot aus dem Hause RIESS gewünscht, überlegt man fast genauso lang, mit welchem Gericht man dieses Sensationsgeschirr einweiht, wenn man ...
weiterlesen